these dishes
watching the kids make their own dough creations....especially loving Chickie's mermaid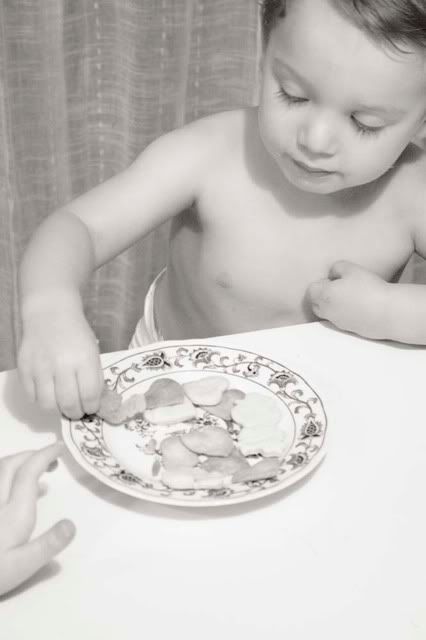 naked four-y bentley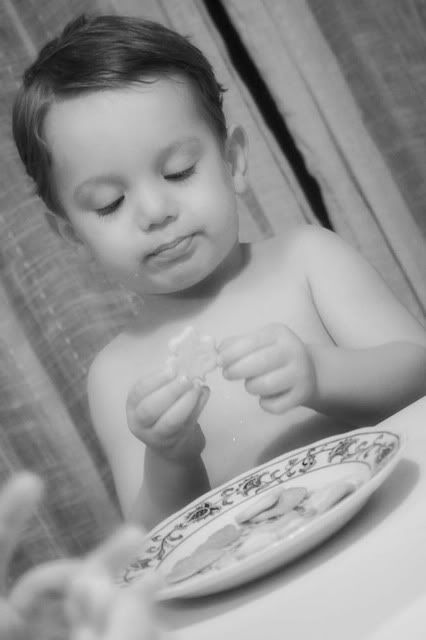 And my only original recipe:
Chicken Potpie--so good!
Boil one chicken breast.  In a seperate pan saute one chopped onion in 1/4 c butter until tender.  Mix 1/3 c flour, 1/2 teaspoon salt, 1/2 teaspoon thyme.  Stir into butter and onion.  Then add 3/4 milk, 2c water plus 2 tsp chicken bullion, and 1/2 c cauliflower puree.  (To make cauliflower puree steam cauliflower and then blend it in your blender. You probably want to do this step ahead of time.) Let this mixture get bubbly and thicken.  Don't forget to stir! Meanwhile shred your chicken breast and throw into that water about 1/2 of a (16 oz) bag each of frozen corn, carrots, and peas.  Then stir in the shredded chicken and slightly cooked veggies to the mix.  Pour into a pie pan, top with a homemade or store bought crust.  Bake at 450 for about 15 minutes.  SO yummy.  Sometimes I like to serve it with cheese and apple slices.